What are they saying about Derek Brigham?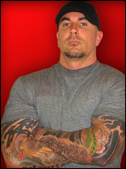 "D, Just wanted to let you know that online business and the gym is better than ever and I couldn't have done it without your help. The speed at which you get stuff done for me, the quality of your work and the fact that you are always able to bring what I have in my head to life has been an absolute Godsend.
My blog is now getting more traffic than almost anyone else in the entire industry! I was pretty shocked by that. Again, in large part to your help and making everything I do look so good.So I just wanted to drop you a line and let you know that what you have done for me has paid off in a major way and also just tell you how much I appreciate your help and how grateful I am.  Thanks, brother!"

"Derek Brigham is without a doubt the best graphics guy in the business and always goes the extra mile whenever I need him. I'm not the easiest client to work with and always want things done perfectly, as fast as humanly possible. Fortunately for me Derek does just that. He saves me time, money and frustration because he gives me exactly what I want, faster than I could have ever expected and it always comes out far better than what I had pictured in my mind.
Finding Derek has honestly been one of the best things that's happened to my business in the last five years, and I will continue to use him for every graphics job I have long into the future."
—Jason Feruggia, Strength & Conditioning Specialist, Chief Training Adviser to Men's Fitness Magazine, www.JasonFerruggia.com
---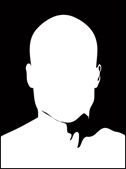 Dude, can I just say—wow.
Just got the book, and what you have done is totally awesome. It's brought tears to my eyes. Not just the obviously MASSIVE effort you've put in here--I know what you got handed was a very complex mess--but the creativity and visual sense you have applied here is off the friggin' scale man.
I really sweated over the format for this book, but you have improved everything...everything. It's amazing to look at.
You are a genius man. A god damned genius. You've made the book a thing of beauty! Thank you from the bottom of my heart.
—Paul "Coach" Wade, Author of Convict Conditioning and Convict Conditioning 2
---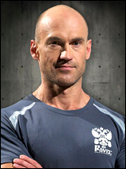 "If Derek Brigham lived in the Soviet Union he would have designed propaganda posters for Stalin.

Brigham's art looks you squarely in the eye and hammers its message home."

—Pavel Tsatsouline, Founder of The Russian Kettlebell Challenge,
Author of Power to the People, The Naked Warrior, Beyond Bodybuilding, and Enter the Kettlebell!
---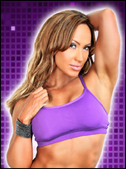 "I was working with a designer on the creative for my books and website and was getting less than stellar results.  On referral, I reached out to Derek with my ideas, which he brought to life, quicker than I could say the words FIT DIVA!  Derek is simply an amazing creative artist, professional and an expert in the field of online marketing. 
Derek solidified my brand identity through these creative designs, bringing the glam, and glitz of this fierce FIT DIVA front and center!!  
Thank you Derek!

—Lauren Jacobsen, Author, Fit Diva (site link coming soon)
---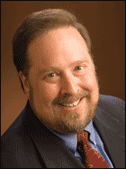 "Derek is the best. Bar none.

If there ever were a difficult client, it would be me. I ask too much. Want it too fast. Need it to be the best.

Every time, Derek exceeds my expectations. I couldn't ask for a better business partner than Derek.

If you want it in 3 weeks, and second rate, find someone else to do your graphics work. If you need it now, and need it to be the best, look no further than Derek Brigham."

—David Strom President, Minnesota Free Market Institute
---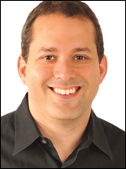 "Derek is, without a doubt, the best designer I have ever worked with.
He has so many great ideas and he is ALWAYS available either via email or the phone.
I highly recommend Derek for any graphic design project. Plus he's is always quick with turnaround time."
—Ryan Lee, Author of The Millionaire Workout and founder of
Ryan Lee.com, BodyBot, Sport Specific.com, and WorkoutPass.com
---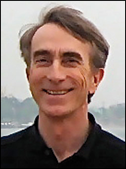 "Derek Brigham has consistently rewarded us with superb design for our catalogs, DVDs and books.
He has helped establish a powerful identity for us by creating images and spreads that truly reflect and enhance the message we wish to convey.
I would unhesitatingly recommend Derek's design to any author or publisher looking to significantly enhance the quality and look of their products."
—John Du Cane, CEO, Dragon Door Publications
---
"Working with Derek is Guaranteed to make your work stand above and beyond the norm!

Derek has done many covers for my projects and every single time he over delivers BIG TIME!

I can't say enough good things about Derek's art work and this is why I go to him for ALL my projects, it's as simple as that!

I love knowing that the end result will be awesome! Why would I want to settle for anything less?! U rocked this project like old school Van Halen, brother!"
—Zach Even - Esh, author, President, Underground Strength Coach
---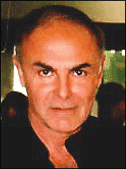 "I found Derek Brigham's layout of the cover and the photos relating to the article superb.
I'm pleased far beyond my expectations.

My Thanks!"

—John Saxon, actor, Enter The Dragon, CSI, A Nightmare on Elm Street, The Streets of San Francisco, Joe Kidd, The Unforgiven, From Dusk Till Dawn
---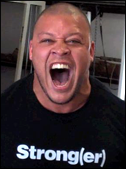 "If you have zero tolerance for less than perfect work, then your only option for web graphics is Derek! 
Not only is his graphical art the absolute finest... he is super responsive,fast and professional.
Look no further, you've found the only guy you'll ever need for making your websites look awesome!"

—Elliott Hulse CSCS, HulseStrength.com,  LeanHybridMuscle.com, StrengthCamp.com
---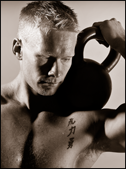 "The graphic designs of Derek Brigham are absolutely extraordinary!
I  highly recommed his work to anyone looking for something that stands  out looking awesome!"
Rigtig god dag! /Have a GRRRRREAT day!
—Kenneth Jay, Slangerup Denmark, Master RKC author of Viking Warrior Conditioning, Owner or Kettlebells.Dk
---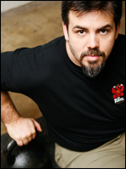 "The biggest hassle I had working with Derek was that he gave me so many options that were so good I had a hard time choosing!
His turnaround time was quick, the work is high quality and most importantly he worked hard to get things exactly like I wanted them.
I feel like my personality and the character of my classes come through in the logos he did for me at www.irontamer.com and www.nashvillekettlebell.com He gets my highest recommendation."
—David Whitley, Sr. RKC, owner of www.irontamer.com. Click HERE for the Best Kettlebells on the Market!
---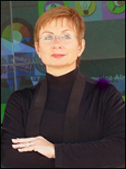 "I like vintage--
I like chunky--
I like color--
and I like clean & powerful.
Hmmm. I just like your stuff, Derek. :-)"
—Tina Lorenz, Tina Writes: Persuasive Words That Make You Money, Authentic-Copy.com
---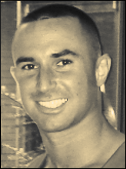 To say that I am astonished with Dereks design would be a lie because I already knew going into this that he was THE MAN FOR THE JOB!....Just Look at his portfolio! I gave Derek an original idea and he not only lived up to the exceptions on the creativity side but I'd give him a 10/10 for customer service. Responding swiftly to my "brainstorming rapid fire style" emails and calling me on the phone to ensure we were on the same page, he went above an beyond of what is expected from a graphic artist. Dereks work is not something that a price tag could be put on similarly to a tattoo which will stay with you forever!!
—Jason Manenkoff Performance Coach, CSCS, USATF Level II Sprints & Jumps
165 lb. Nationally Ranked Powerlifter, VPX Sports Sponsored Athlete Staff Writer
---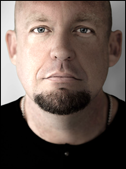 "Derek knows graphic design like no one else I've ever met in my life. The designs Derek created for me are EXACTLY what I wanted but even better than I had envisioned.
He really understands how to create designs that resonate with a market and bring up the kinds of emotions in the customer that the business owner is going for. This is a rare ability.
Derek is flexible and reasonable to work with, he gets the work done on time and gives you at least three times your moneys worth.
No wonder I know so many people who have recommend him, and after working Derek I am proud to recommend him as well for anyone looking for graphic design work, He is without a doubt the best there is."
—Chris McCombs - Founder SoCalWorkout.com and KickBackLife.com
---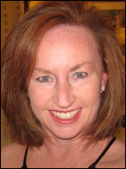 "Everyone I know asks 3 basic questions when trying to hire out design work…Is there someone who can create a truly memorable piece, at lightning speed and at a fair and reasonable price?
Having built over 20 websites, countless design pieces of all varieties and worked with numerous designers from around the world, I can say that Derek is definitely 'that guy'.
He is my secret 'go to' guy when I want the best that contemporary design has to offer. He's the best, hands down."
—Susan Hill, owner of FitnessforGolf.com, 2010 Internet Marketer of the Year
---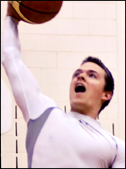 "I've had a ton of trouble with designers in the past, so when a business coach of mine recommended Derek, I didn't know what to expect.

Derek was by far the fastest, most proficient designer I've ever met, and the package he created for me is absolutely incredible. We all know how important design is for conversions, and Derek is flat out the best design man I've ever worked with. Period.

I'd HIGHLY recommend Derek to anyone serious about their business - he will provide you with a lightning-quick turnaround on designs that will skyrocket your conversions."
—Taylor Allan, www.BasketballRenegades.com
---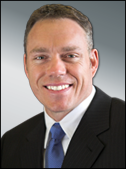 "I can't believe how fast Derek was able to generate some absolutely 'killer' promo pieces for my business.

I plan on calling him for all my future marketing work, you should too!"

—Dr. Tory Robson, Chiropractor, Founder of Robson Clinic, and President of Winners Edge Consulting
---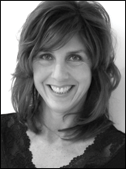 "Derek has an innate ability to take what can often be vague concepts and translate them into meaningful visuals that demand your attention.
From start to finish, he offers the complete design solution along with excellent customer service that I've come to rely on over the past few years.
If you're working with Derek; you're working with the best."

—Ann Pohlad
---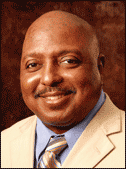 "I would like to state my satisfaction and trust in the work of Derek Brigham.

He has done work for the Institute on Domestic Violence in the African American Community for the last eight years. His work is superior and he has been able to listen and capture the essence of what we need in the documents, posters, constitutent communications, newsletters and other reports we produce at the Institute.

I have also been impressed with his prompt response to request. I recommend him without reservation."

—Dr. Oliver J. Williams, Professor of Social Work and Executive Director of The Institute on Domestic Violence in the African American Community
---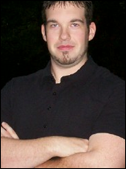 "From the recommendation of several of my friends and mentors in the business I approached Derek about doing some logo and other graphics work for me.  All I have to say is that the old saying of "where there's smoke, there's fire" definitely applies here!
I initially approached Derek with a pretty clear idea of what I wanted, and he not only delivered that but also came up with some amazing ideas that took a good look and knocked it out of the park.
I can't stress how impressed I am with the quality of his work, his attentiveness to detail, and his SPEED.  Dealing with graphic designers can often be a frustrating process, but I can't wait to do a bunch more work with Derek!"
—Isaac Wilkins, M.Ed, CSCS, NSCA-CPT, Relentless Strength Training, Got Strength Blog, New Poly Math
---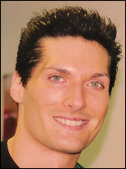 "I've been self-employed for nearly 20 years now, and I have worked with more than my fair share of graphic artists.  In all those years, I haven't met anyone who had even a tenth of the talent that Derek possesses.  He has an uncanny ability to take what I am saying and turn it into something even better than the picture in my head.  His artwork is not only beautiful, it is eye-catching and memorable. 

The difference in my logo before and after I met him is astonishing.  I finally have a brandable visual identity that will help my business grow.   Derek is not only a brilliant artist, he is also fast, accessible, and very dedicated to his craft.  I don't think I've ever had to wait more than 3 hours for a reply from him.  His professionalism, combined with his artistic gift, makes him the best source for any kind of graphic arts project.  Thanks for everything, Derek!"
—John Alvino, Strength & Conditioning Specialist
---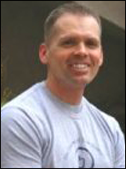 "Derek truly is an artist with his eye catching graphics and creative designs.
Very fast turnaround, Plus his service is much friendlier on the wallet than the other guys!
I highly suggest him if you are looking for a new design, logo or web presence, Derek's work ROCKS!"
—Roger Stewart, Physio Fitness

---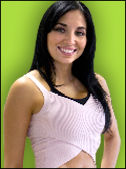 "I was referred by a friend to Derek and he went above and beyond my expectations.  With his creative and artistic abilities, Derek turned my idea into a work of art, it was beyond what I had envisioned,  I had worked with other graphic designers before and they never were able to translate what I needed the way Derek did.
Derek was fast and flexible in working with me.  I never had to wait a day for him to send me My designs.
His work is the best I have ever seen,  I look forward to more projects with Derek.  I highly recommend Derek he is great!!!"
—Sylvia Camarillo - Founder  www.MyPilatesStudio.net, www.PilatesFitnessBootCamp.com and www.ThePilatesChic.com
---
"Derek generated exactly what I was looking for! He incorporated every element I proposed, in endless options. His quick turn-around time allowed us to get precisely what we wanted without any run-around.
His logo was only the beginning of great things for Red Star in 2009!"
—Sara Cheatham, M.S., Sr RKC, Level IV Z-Health Movement Coach,
Author of Strength by Sara: How to perfect hardsyle kettlebell principles using Z-Health concepts
---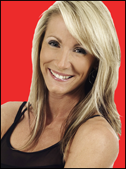 "If there was ever an expert graphic designer who could understand the images and ideas I have running through my mind and deliver  designs - with lightening speed  - the exact look and feel that literally makes me Jump out of my seat with excitement - it is Derek Brigham!
I'm only getting started with the projects I will be doing with him."
—Holly Rigsby,
Owner Fit Yummy Mummy.com, Fit Yummy Mummy Blog


---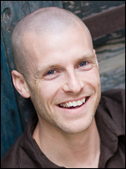 "There are graphic designers and then there is Derek Brigham. 

Actually my wife is a very capable graphic designer, but I still use Derek to avoid intra-marital conflict. :)  Derek has insanely quick turn-around time and he always delivers designs beyond what my initial idea was. 

Choose Derek for your graphical needs when you want to work with a professional."

—Brad Nelson, www.bradrants.com , www.radbootcamp.com , www.kineticedgeperformance.com
---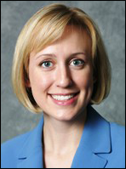 "We rely on Derek's vision to shape our ideas into solidly-designed products.

His work is both responsive and timely.

Derek's creative and technical expertise, always exceeds our expectations."

—Kristina Rasmussen, Director of Government Affairs, National Taxpayers Union
---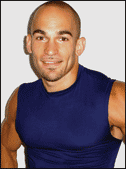 "Derek's work has made a significant impact on my business. His artwork continues to impress, and even amaze me.
And in addition to his artistic talent, he also has a unique ability to identify, and then create a look and feel that is in sync with my specific business model.

I wouldn't think twice about recommending Derek to any author looking to enhance the appearance and design of their end product."

—Ross Enamait, author, trainer, and owner of RossTraining.com and RossBoxing.com
---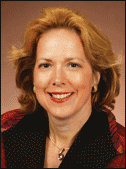 "I've worked with Derek for more than 10 years.

He is a talented designer with a strong work ethic and a high level of creativity.

He meets the tightest deadlines. He's done most of the branding work for our PR firm."

—Lynn Ingrid Nelson, Principal – LINPR + Associates
---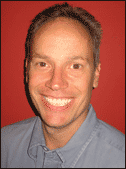 "I would highly recommend Derek's artistic, creative, and graphic abilities to just about any setting or business context.

Derek has done jobs for me over the years as I've worked in different company and team settings.

From really small startups to large corporate structures, Derek has been able to shift his approach to the projects while maintaining the essential core skill set that apply very well to all kinds of different businesses."

—Jim Pichler, Senior Director, Technical Operations, Digital River
---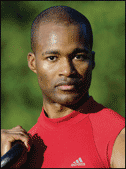 "Derek's ability to use his talent to make my work shine is second to none. I had a vision of what I wanted my book to look like and he surpassed my expectations by a country mile.

We worked so well during the production of HardStyle Golf it felt like our brains were connected to some futuristic "brain networking server".

The point is that I am VERY pleased with Derek's work and I am excited to do more projects with him in the future."

—Terrence Thomas, author of HardStyle Golf Conditioning and President of HardstyleGolf.com
---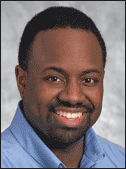 "I was referred to Derek by another talented graphic artist. Being a bottom-line kind of person; I want to know what's it going to cost?

Plain and simple, Derek is worth every penny. If you want a quality product the public will see and one you won't be ashamed to acknowledge; then it's rather simple.

Derek Brigham. Derek's creative and technical expertise, always exceeds our expectations."

—Gerald Ben-Ami, Owner, Big G Tech Support, LLC.
---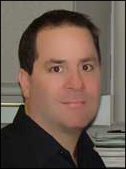 "We needed to turn a design FAST for a marketing label we were developing, and Derek did not disappoint.  Even with the added burden of having to meet the needs of different organizational constituencies (prepress; marketing; sales management), Derek was able to quickly tune-in as to what was needed and deliver top-drawer comps right out of the gate.
When we had honed in on our chosen design, Derek quickly made our corrections and had a press-ready design for us well ahead of our tight deadline.
I would recommend Derek, without any reservations, to anyone who asked if I knew a good graphic designer."
—Bill Orme, Marketing Manager, Smyth Companies, Inc.

---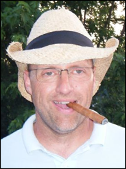 "Having been involved in screen printing and commercial art for more than 25 years, I have rarely seen an individual as talented as Derek Brigham.

We have called on Derek to create unique and complex t-shirt designs. His knowledge of color and design has helped us achieve exceptional results.
Derek's creative and technical expertise, always exceeds our expectations."
—Darcy Sperle, President, Graffic Traffic, LLC
---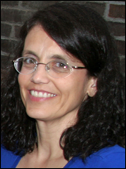 "Derek Brigham listened to my vision for the cover, and with his artistic eye and experience created an eye catching cover superior to what I envisioned. 

While most of his work has been with books in a very different genre, he easily adapted to meet my needs for the Biography & Autobiography / Historical category."
—Kitty Gogins, Author, My Flag Grew Stars—World War II Refugees' Journey to America
---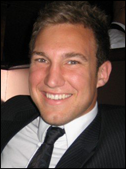 "I highly recommend Derek for his web designing abilities, as well as his out-of-the-box ideas.
It's refreshing to work with a designer that knows what you want, even if you have a tough time communicating it.
He'll surprise you with accuracy, style and execution."

—Scott Scheper, scottdig.com, venturedig.com,  yonkly.com,  valculate.com, dattle.com
---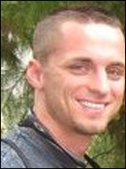 "Derek Brigham is without a doubt the best graphics guy out there. I was referred to him through a friend of mine and knew right away I was in great hands. The attention to detail, speed of work, and willingness to work with what the customer wants is what sets Derek apart. Derek was also very easily accessible to communicate with and would reply to any question I had via e-mail within a few hours.

I am very, very pleased with the work Derek did for my blog and I now know I will be a customer for life on upcoming projects. Hire Derek Brigham - you will NOT be disappointed!"

—John Cortese CSCS, YFS, Owner, Cortese Training Systems LLC
---
 "Working with Derek Brigham is a dream come through! He is reliable, always there, creative, calm and always ahead of schedule on deliveries and under budget.

In my twenty five years in the advertising business I have never enjoyed working with a designer as much as I do working with Derek."

—Daniel Mahdavian, President and CMO, Refuel Consultants—Strategic Planning and Marketing, Liquid Assets and Hospitality Management, CMO, Surreal Vodka
---
"I have worked with Derek for 15 years on many different projects from print ads, catalogs, billboards and web pages.

Derek has always brought fresh ideas, quality and speed to the process. I am sure I will be working with Derek for many more years to come."

—Todd Frostad, President, Frostad Development Company, LLC
---
 "Very few people, I know can take a very vague concept and turn it into something visually striking. 

All you have to do is give Derek a few suggestions about what you want for your design and then watch him do his magic. 

I think his work speaks for itself.  He has very fast turnaround, goes above and beyond, is very patient and willing to learn new things to accommodate your needs."

—Emad Ibrahim, President Yonkly.com